Start Your Quran Online Classes
Get spiritually attached to the Holy Book!
Our Qualified Qu'ran Teachers welcome all Muslims who are looking forward to learning Qu'ran online from the comfort of their homes.
Teaching the Holy Book with Online Classes
We take great pride in being able to offer you and your family a world-class Islamic education. Our male and female teachers are all completely dedicated to making sure that each and every child learns the Koran in the most effective way possible. They are also all fully trained in teaching with the Tajweed method, which is a set of rules to read the Quran with the correct pronunciation. This allows our students to learn the Holy Book in the way that was originally intended, which is as much a part of their education as the lessons themselves.
We're on a mission to enrich the lives of Muslims by offering a convenient and affordable way for children and adults alike to learn Quran online from home. The joy from these lessons brings immense happiness and peace to those who have fully grasped Qoran's meaning and recitation skills.
We, at Quran Hakeem Academy, intend to enable every parent living in Non-Muslim countries with no facilities available for learning the Holy Book, to enable their children to learn Quran with Tajweed along with other Islamic lessons.
Alhamdulillah this is…
What Our Students are Saying
Start to learn in three easy steps:

Quran Lessons
The first 20 minutes of the class are dedicated to the learning of Qoran lessons.
Duas Learning
The next 5 minutes are for memorization of small Surahs and Duas (Supplications).
Islamic Studies
The last 5 minutes are dedicated to basic Islamic teachings and moral values of Islam.
Our Courses​
Why Quran Online Classes with us?
Flexible Schedule 24/7
24/7 availability of service according to the students' demands. Thus, saving valuable time through a flexible timing schedule.
Qualified Islam Tutors
Certified and experienced Islamic scholars with the spirit of devotion towards spreading Islam. Thus enhancing your learning experience.
Appraisal Certificate
Practice at your own pace by taking one to one personal classes from our tutors. This will help you quickly fill in your Koran recitation gaps and know your level of Islamic understanding.
Easy & Secure Payments
Don't have to pay or register for first three 1-on-1 live classes with professional tutor. Thus easing the process of decision-making.
Suitable & Authentic Curriculum
Systematic teaching methodology with an organized syllabus specially tailored for online learning. Thus, increasing Islamic perception and reducing the learning time-span.
Web Portal
Register your children to learn the Qur'an and get results in one month, otherwise your payment will be returned, if you are not satisfied with the teaching services for the Koran online.
Evaluation Report System
Regular correspondence with parents besides fortnightly and monthly progress report sharing. Thus increasing student's efficiency in real time.
One-on-One Learning
A separate teacher for every single student. Thus, providing the opportunity to get the full attention of the teacher.
Alternative Teachers
We have designed ready-to-use approaches to the Qur'an curriculum for children and adults. We are also updating it periodically and adjust it according to the needs of students.
Let's Learn Quran Online with us!
We want to help you build a strong foundation for the study of the Koran and Sunnah. Our courses offer a unique and in-depth study of the Arabic language and a comprehensive understanding of Islamic history and culture. Our courses will help you build a strong foundation for the study of the Holy Book and Sunnah.
Furthermore, using online technology, you can take your online classes anytime, anywhere, at the time that is convenient for you. You can fit your education around your busy schedule by selecting the weekdays and time of your classes according to your schedule. This makes it easier for you to attend classes regularly without having to worry about missing any lessons. This is the best way to learn more effectively and efficiently.
Sign up for Quran Online Classes
"*" indicates required fields
Get to Know Our Online Quran Classes!
Quran e Hakeem Academy is a pioneer in the field of online Islamic education. Its goal is to provide the best quality education to its users. Many of its students are from different countries such as the UK, Canada, Australia, and Qatar.
Although the company is based in Pakistan, its classes are conducted all around the world. With a mission to make learning the Qur'an and Tajweed more accessible to children and adults, our Academy was established.
We have a team of highly qualified Quran teachers and scholars who have been working in the Islamic universities and schools. They can help kids and adults improve their knowledge of the Koran and other related subjects. Aside from the Koran, they can also teach students various other Islamic subjects such as Arabic, Ijazah, and Memorization.
Our Teachers
Through its quran online classes, Quran e Hakeem Academy has selected teachers who are role models for their students. They have demonstrated their deep understanding of the Qur'an and the ways in which it relates to their communities. They help make the Holy Book easy for kids.
All of the teachers at our academy are university graduates who have completed their studies in the field of education. They have also taken part in online training programs for teachers.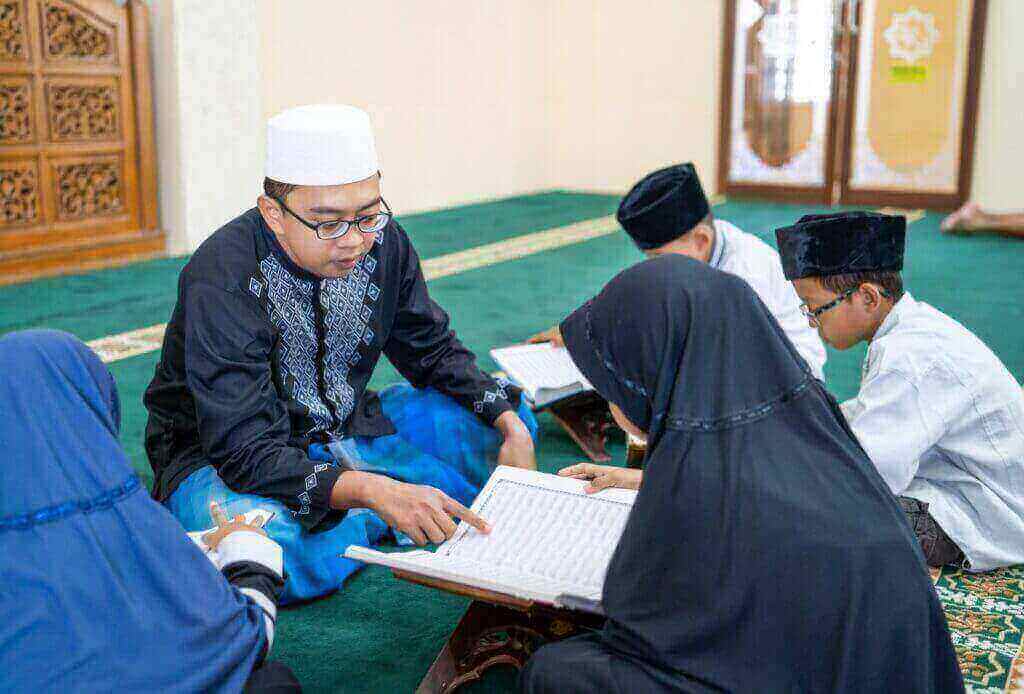 Why should we learn the Qur'an??
Islam provides complete guidance and teachings for a Muslim. It's the duty of every Muslim to learn Quran online himself and teach it to his/her kids. It is the most direct and shortest way to lead us to Jannah.
Being a Muslim is not just being a believer of Islam; it's more than that. It's being a follower of the teachings of Prophet Muhammad, a person that embodies the values of Islam and strives to live a better life.
You can say that Koran learning completes the Iman of a Muslim, because it helps you understand the teachings of the Prophet better. You can grow in your Iman, and become a better Muslim with the help of Quran study.
Furthermore, the Quran is the last revelation of Almighty Allah to mankind. It was revealed over a period of 23 years to the Prophet Muhammad. It is the primary source of Islam and its jurisdiction, rules and regulations. So, it is necessary for us to learn and understand the Holy Book to comprehend the core reason and logic behind Islamic jurisdiction and regulations.
When should kids begin learning the Quran?
Parents that have learned the Holy Book as children, can pass on their love of the holy Quran to their children at a young age by reading portions of the Quran to them from birth.
As a parent who has learned the Qoran, you can help your child gain a natural familiarity with the holy Qu'ran by reading it to them from birth. Reading aloud is one of the most meaningful and enjoyable ways to learn and retain knowledge, and this is even more true when the learning is related to your own life experiences. By reading the Quran together, you can help your child build their understanding of the text in an age-appropriate and meaningful way. This can also be a wonderful way to bond as a family and build your bond with your children over this beautiful Holy Book. By the time a child can write sentences in his or her native language, the kid will have a natural familiarity with the Koran.
Online Quran courses can begin as early as age four or five, setting the foundation for more intensive learning. As they progress through elementary school and beyond, the courses become more and more complex, covering a wider and wider range of topics. For older students, there are often university-level courses that can be taken on a part-time basis, allowing you to further specialize in a particular area of Qoran knowledge.
In the early years, we recommend that children learn the meaning of the Quran using simple language and images. As they grow, they can learn the classical form of the Koran, which is the recitation of the Quran by Prophet Muhammad. This is a great way to learn the Holy Book, as it helps to reinforce the words in the Quran in the holy Quran memory. We also offer children Quran classes, where they learn the meaning of the Holy Book, as well as the Quran in its recitation by our Quran teacher.
The first step towards a strong foundation in Quran is learning the rules of Tajweed. By learning the Quran at a young age and unpaved minds, they will easily grasp the Tajweed rules and gain massive strength in the pronunciation style of the Quran and the Arabic language for their lifelong journey.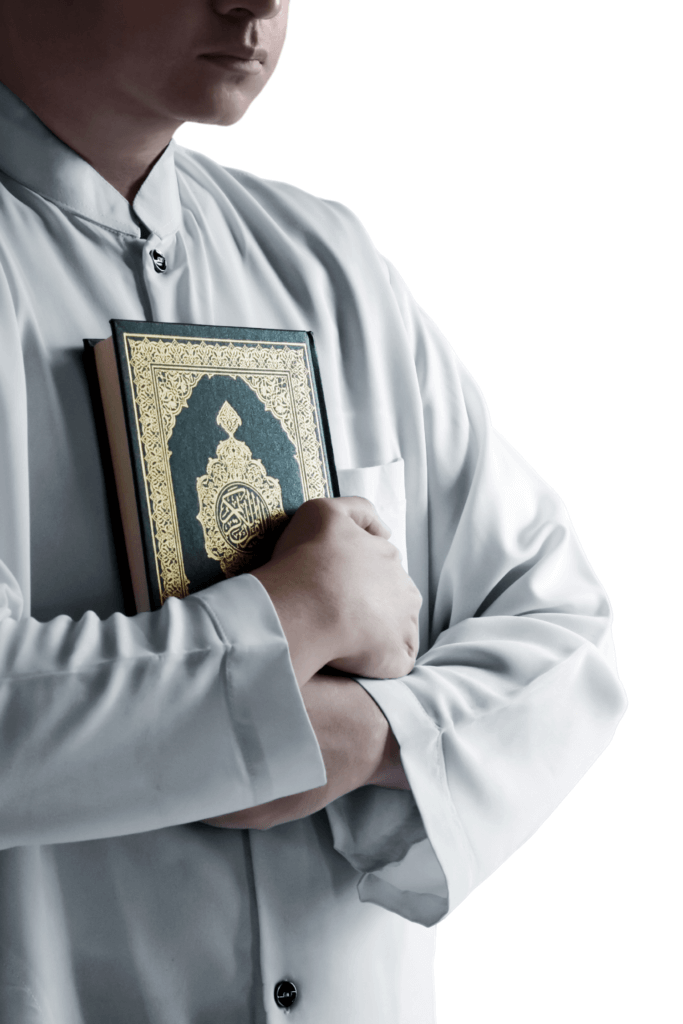 We are excited to launch a series of unique, immersive Qur'an courses for kids that will help them learn Quran online at an early age, so o that the kids become more familiar by heart to the words of the Holy Book, and it's pronunciation from their younger age. Our goal is to help every child learn the Quran, no matter their background or current level of proficiency.
Our courses will help you and your children to gain a solid foundation in Tajweed and correct pronunciation of the Quran We will teach you the methods of how to study Quran in such a way that it enhances your understanding of the meaning instead of simply learning the recitation.